︎
UNDEX /

A site-sensitive choreography for Jupiter Rising music festival and Edinburgh Art Festival within the Charles Jencks 'Cells of Life' at Jupiter Artland (2019). The performance combined a soundscape composed from hydrophone recordings, live and digitally processed vocals, movement and a deconstructing waterproof gown; exploring notions of fluidity and surface tension in relation the bodies thresholds.
https://soundcloud.com/mary-hurrell/undex

EROTIC MECHANICS-mappings /
A collection of textual scores and collage charting two bodies of work spanning 2015-2018, including essays by Emily LaBarge, published by

The Bower & Publication Studio London.





mappings / A trilogy of live and installation based works mapping changes in state of an amorphous body, conceived as one movement stretched over time and three sites.



1 (Pitch) / Centro Botin organised by fluent

2 (Aerial) / Kunstraum

http://kunstraum.org.uk/mary-hurrell
http://kunstraum.org.uk/mary-hurrell-performance/




3 (OXIORCAD) / Flat Time House

http://flattimeho.org.uk/events/Mary-Hurrell-3-oxiorcad/


OXIORCAD (Paris)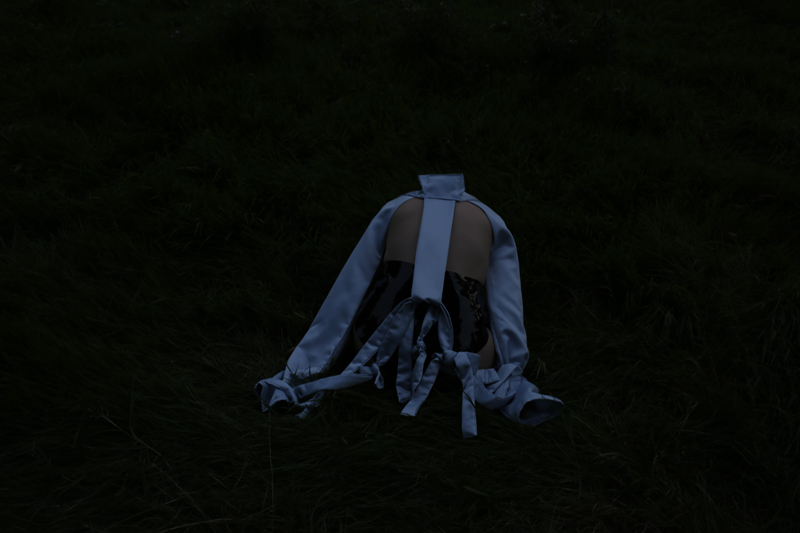 1,538°C (as horizon)
mappings ( 7E-Insulate-Resist-Fat-Edge / Open-Berth-Drone-Milk-Marble-Mercury-Plane-Blade-Teeth- Amputate-Chameleonic-Vessel-Achromatic-Balance)



© Mary Hurrell 2021